Reasons to choose us?
WE ARE A CUTTING EDGE FULL-SERVICE GLOBAL IT COMPANY WITH FOCUS ON CLOUD, MOBILITY AND ANALYTICS APPLICATIONS
We have entered the age of digital technology. Computer exists everywhere from a small kiosk to giant corporate house. Amongst all the sectors, information technology is following and will pave a path for faster growth. Infact e-business is becoming the most favored word with corporate as it took over from traditional business practices. A clear perception of the growing requirement of the corporate world in the area of IT has enabled IDEA TSPL to develop programs of specific relevance for the present and the future. We at Idea Software Services, imbibe these attributes to win customer confidence and delight them all the time by delivering 'more'. Our high standards for technology deployments supported by advanced solution offerings ensure that we deliver the scale, security, and agility that our global clients require. At Idea, we're about resolving our customers' business challenges swiftly, leveraging the collective domain and technology experience and ensuring personal attention, all at the same time. Our services offerings span across Business Application Services, Business Transformation Services, Social Media & Commerce, Mobility and Analytics & Information Management.
Right Attitude
We believe in bringing technology to help make the world better. It is our goal to deliver to clients what they expect to make their work and life easier. We have a large array of specialities which come together as a great package for our customers. We are sure and confident in delivering what our customers demand, keeping in mind time and budget. It has been in our minds and will be there always that as we are the world of technocrats. We in IDEA TSPL have enough belief and faith on our efforts, which are reflected at various points of time and at different stage of its career span. IDEA TSPL takes pride in the way it has come out with flying colours and landmarks.
Best Team
Our expertise stems from our highly qualified technical team and our commitment to keeping ourselves fully abreast of cutting-edge technologies. By leveraging our end-to-end capabilities and an attitude for excellent customer support, we are in a unique position to provide cost-effective, quality oriented software and web solutions to clients across the globe. Our team is comprised of well picked engineering, management, fine arts and quality assurance specialists. IDEA TSPL's young and vibrant client-centric team is specially trained to forge excellent technical and business partnerships with our clients.
Sincere Approach
We are a company offering an end-to-end suite of services, ranging from Software Development , Software Product Development, Desktop applications, Business automation, IT consulting and Software maintenance to Web application development and Web site design. This mix renders us capable of dealing with extremely varied areas of expertise and devising specialised solutions in equally specialised domains. More than a decade later the company is a frontrunner in cutting-edge technologies. With 300 plus clients spread over multiple domains - healthcare, logistics, transportation, real estate, automobile, services, and web portals.
OUR TEAM
Idea Technosolutions Pvt Ltd leaders bring decades of diverse experience and a history of success in building large IT Services organization. Integrity, Vision, Leadership and Hard work are the pillars of our success at Idea and they also characterize our management
Read More
Our portfolio
Our Client List is Growing for a Reason. Learn how our Expertise Improves your Expertise.
View More
What our clients say?
"IDEA TSPL was beyond terrific - from their attitude and enthusiasm to their knowledge and experience with various tools; they delivered the project on time and have proven to be everything and more that a company could possibly wish for. To say our experience with IDEA TSPL has been awesome would be an understatement."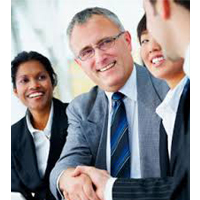 "I am very impressed by the quality of the team working on our project. Not only is the code top quality which many development houses can write but the team displays a real understanding of our issues and comes to the table with suggestions and ideas that are very impressive. This has led to a better overall product, and one that we are very confident in moving forward. If I had to do it all over again, I would select IDEA TSPL as our outsourcing provider again."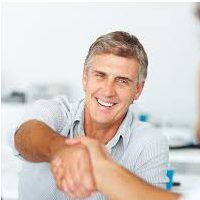 "We approached IDEA TSPL to help us develop an advanced healthcare application with very complex and specific requirements and a short delivery cycle. Not only have they innovated at every level of application and system design, they have also immersed themselves in the demands of this vertical market space. Falafel has exceeded my expectations in every way with unsurpassed professionalism, experience and friendship in delivering this application."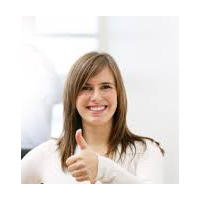 "IDEA TSPL's knowledge and experience in the inner workings of software technology are quite impressive and worth every penny. I consider their resources a remarkably valuable extension of my development team. I would freely recommend their software development services to anyone."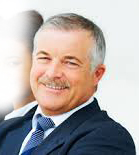 "Having worked for the IT/IS Industry in both the public and private sector for close to two decades, I've had the opportunity to work with many consulting firms, developers, project managers, and consultants. Yet, IDEA TSPL Software was able to amaze me with their expertise, service, responsiveness, and workmanship. They truly care about the work that they do, and the success of their client. This is what makes them the top on my list. Thank-you IDEA TSPL!"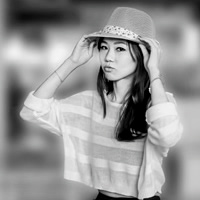 "I am very pleased with your Project Management capability. Your team has excellent communication skills and a fast response and turnaround time. Highest work quality. I can say that IDEA TSPL is a honest and decent group of people with the highest work ethic I have seen for development team."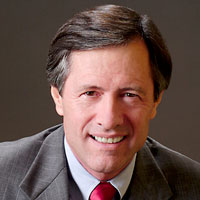 "IDEA TSPL has such a versatile team available, I think I have finally found a team that can teach me things on the level I am looking for! I find that the way IDEA TSPL's mentoring services work I am able to learn a month's worth of education in a weeks time. This service is such a great benefit. I have this arsenal of knowledge available I haven't found anywhere else all in one place."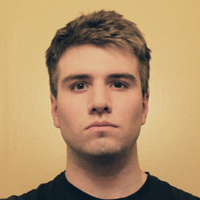 "IDEA TSPL in India has been providing Managed Services on the AWS Cloud platform for more than a year. They've been managing the applications effectively based on agreed application performance and service SLAs. They have proactively solved issues impacting the business and handled the continuous releases of the applications without downtime."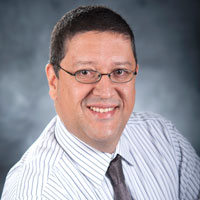 "Working with IDEA TSPL doesn't feel working with an offshore development company; it feels as if we have gained an internal team of the company. They provide highly scaled team. The flexibility, agility and scalability are maximum and it is amazingly how open and trusted they are. They are very proactive. IDEA TSPL is a very professional and expanding company. If you come here it feels like you are a part of the family. They believe in Work."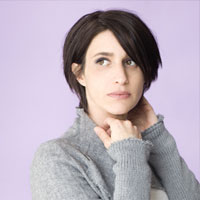 "We engaged with IDEA TSPL for development and offshore staff augmentation. We got tremendous amount of inputs from IDEA TSPL by working with their architects and developers. We worked with IDEA TSPL for number of years and IDEA TSPL enable us to have a good production and high quality that add a long value to our process."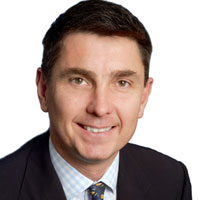 "I want you to know that everyone is very impressed and pleased with the work of your entire team. I cannot say enough how much of a pleasure it has been working with each of them. IDEA TSPL has reason to be very proud of your team members. I can say with all honestly that your development has been delivered with less functional modifications than I have ever experienced. "