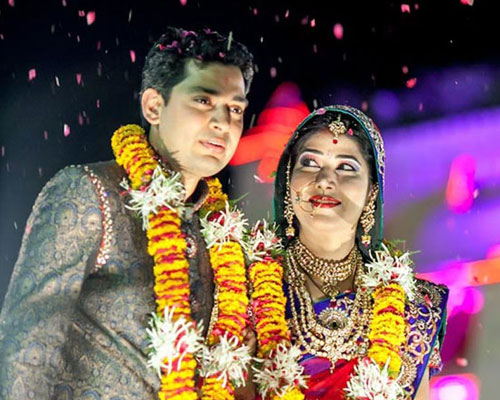 One of the fastest growing industry on the internet in India is online matrimonial portals. The advanced technology that enables visitors to find the perfect match for themselves by automating calculations, comparisons in a massive profile database.
Catabatic has developed the perfect online engine for matrimonial agencies to get online with business in less than two weeks. Our matrimonial web site development tools and integrated administrative software, offers extensive control and flexibility to webmasters.
The complete matrimonial web site manager includes features for three types of users.
Visitors
Registered Members
Moderators
Administrators
Visitors Section
Member registration (paid or free) as per the rules set by the site admin
Browse categories that are sorted by region, community, religion
Basic search on homepage
Advanced search with additional parameters
Non-members can see results of listings but with limited info
Members have unrestricted access to the complete profile
Featured profile listings on homepage along with thumbnail images
Static information pages
Registered Users Section
Manage Membership Information
Configure e-mail alert preferences
Upgrade free account to paid
Pay for optional items like featured and / or bold profile
Self- Profile Management
Self-profile management section enables a registered user to post content about himself/herself or about the person who wishes to marry using the portal. The matrimony web site manager enables a registered user to provide information through use to neat and well-organized forms. The various sections of profiles include the following details about an individual.
Contact Profile
Work/Career Profile
Location Profile
Physical Profile
Religious Profile
Community Profile
Personality Profile
Family Profile
Photographs / Documents support
The CAT matrimonial web site management system offer the most comprehensive profile management enabling users to optionally provide as much data about them and then allow other users to perform searches upon them.
Partner Profile management
Partner profile manager enables a registered user to set preferences for the partner the user is looking for and save these preferences. A registered user can save multiple such preferences. The web site monitoring system continuously performs searches on existing database to extract profile matches against partner preferences. The system also performs automatic short listing of candidates from the user database and sends email alerts to registered users.
Inter-User Messaging System
Registered members of the matrimonial web site are enabled to post messages to other registered members of the web site using the in-built messaging system. A registered user is able to accept messages from other registered users of the web site and track communication threads. The system also enables the users to block certain users from posting any messages.
Favorite Profiles
Registered members of the matrimony web site can selectively mark other profiles as favorites. These profile are then available to them under the favorites section. Recommend profile to a friend
Registered members are allowed to forward specific profiles to their friends.
Matrimonial profile search
The matrimonial web site system comes pre-packaged with a powerful search system to enable web site visitors and registered users to perform extensive searches on the existing profiles.
Administrative Section
The administrator account is the all powerful user account of the web site and is allowed maximum functionality in the system. The administrator is enabled to control access privileges of other users as well.
Perform Add, Edit, Remove, Activate, Deactivate, Search and Sort operations on
Administrators
Moderators
Registered Users
Change admin password
Change Personal settings
Configure payment gateway settings
Add, Edit, Remove, Activate, Deactivate, Search and Sort the following items

Registered user Contact Profile
Registered user Work/Career Profile
Registered user Location Profile
Registered user Physical Profile
Registered user Religious Profile
Registered user Community Profile
Registered user Personality Profile
Registered user Family Profile
Registered user Photographs / Documents support
Registered user Payments
Countries database
Body type database
Community database
Complexion database
Occupation database
Location database
Language database
Currency database
Religion database
Education database

View & download statistical reports from web site data
Schedule web site backups and restore data on-demand
Moderators Section
Moderators are executives of the web site management team whose man responsibility is to clear up data from the web site Their tasks include
Cleaning up of advertisements
Fixing spelling mistakes
Fixing grammatical / language errors
Adjusting photographs if required
Filling missing data in profile by guessing
The matrimonial web site system offers a easy to understand and operationally fast panel for moderators to enable them to perform their tasks at maximum speed. More built-in ready to use features
Multiple types of paid users
Auto-alerts to registered users for renewing subscriptions
Created completely using LAMP (Linux, Apache, MySQL and PHP), no software licenses required
Fully managed servers, no network administrator required from your end
All-n-all web based system - No permanent software required on your local computer. Any computer with a basic Operating System, web browser and internet connection can be used to administrator, moderate, use or visit the matrimonial portal.
Conclusion
The Matrimonial web site system, is a full-featured ready to implement matrimonial web site management system that allows you to create the look that you want, and the powerful functionality that the system offers.
Its easy and inexpensive to start and manage it in the long term.
A typical matrimonial web site can be setup and launched within 20-25 days from the day you decide to start the project with us.
Please contact us for a NO OBLIGATION FREE QUOTE or for any answers that you are looking for.