HTML5 Development
Idea Technosdolutions has been an avant-garde in HTML5 Development in India. We have built the world's first HTML5 T-Shirt Designer application. CSS3 and a series of JavaScript APIs have ensured mobile apps and websites with the same functionality, performance and experience of desktop ones. Backed by tech giants like Google, Microsoft, Apple, Mozilla, Facebook, IBM, HP, Adobe, HTML5 is changing the web scenario.
Being cross platform, it is easy to package onto most devices without having to bother about patches and updates for the right version. Cloud computing, Responsive design, GPU utilization for web apps are a few other possibilities. Games designed on HTML5 are a class apart from its predecessors and our own product bright example.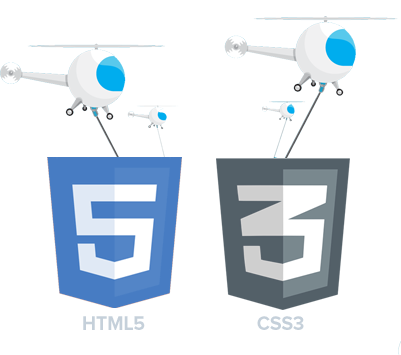 Java Development
Be it Java in the cloud, Java embedded, Java mobile or Java enterprise, we have done it. Being a premier in graphic designing, we have excelled in java game development environment too. We have worked on Java technologies like Servlets, JavaScript, XML,AJAX, Pointbase, Oracle and J2ME developments.
Being a team of young enthusiastic individuals, we make sure our solutions are better than industry standards. Our highly skilled java developers do not rest until they achieve perfection in their work. They extensively research and test at all stages of production so as to ensure that the end products run flawlessly.
PHP Development
The fact that PHP is being used in nearly 250 million websites and over 2 million web servers is proof enough of its popularity. Being open source, we have always used our experience and courage to experiment new and better ways on it. From simple websites to rich applications, we have done all types of customized PHP solutions.
We have worked on popular PHP frameworks like Yii, CakePHP, CodeIgnitor, Zend, Prado etc. We also have Zend certified engineers. Our clients for PHP include BMW NL (Automobile), RCC Club (Social Media), Spadebook (Gaming) and CCEE.org (Non-profit). We have also worked on various other industries like healthcare, real estate, media etc.